Huby Spot TH

Monitor and set temp.& hum.
Description
Note: the sensors are not in the package of Huby Spot TH. Customers must additionally order a temperature and humidity sensor (for air: AM2301) or temperature (for water: DS18B20)
Specifications
Input voltage: 90~ 250V AC 
Input current: Max 10A /16A 
Power: 2200W(10A) /3500W(16A)
Supports fast configure SSID and password connection through EweLink
Supports automatic connect to server, register and update status info.
Supports tracking device status and timely remote control through EweLink
Supports  countdown, single and repeat  timing tasks
Support real-time temperature and humidity display
Supports 3 temperature and humidity sensors (AM2301, DS18B20, DHT11)
Supports presetting temperature and humidity to turn on/off
Support group management, smart scene
Huby Spot TH is a smart switch version of Huby ON which can monitor and set temperature and humidity through the iOS/Android eWeLink. Just as the name indicates, the Huby TH device supports two current supply specifications: 10A or 16A.
Huby Spot TH supports presetting the range for temperature or humidity. When the temperature or humidity of the environment fall within the range, it will automatically turn on or off the connected devices.
Huby Spot TH supports three kinds of temperature and humidity sensors, mentioned below:
AM2301, DS18B20, DHT11
An important feature of Huby Spot TH is that it can work as a Huby ON when not connected to sensors. But compared to Huby, Huby Spot TH is safer, larger in size, emits lower radiation, and easy to operate.
Most importantly, with the latest eWeLink, customers can create a series of simple conditional statement (Smart Scene). This means users can use Huby TH10 or Huby TH16 with AM2301, DS18B20 or DHT11 sensor to collect temperature/humidity data, which can be shared to some Huby Smart devices, such as Huby ON, Huby RF, Huby SV, smart socket etc. Thus, other devices set up a temperature/humidity condition to turn on/off connected appliances. This is called Smart Scene (see below pic). This device works perfectly with electric fan, air conditioner, humidifier, smart fish tank, watering system and many other appliances.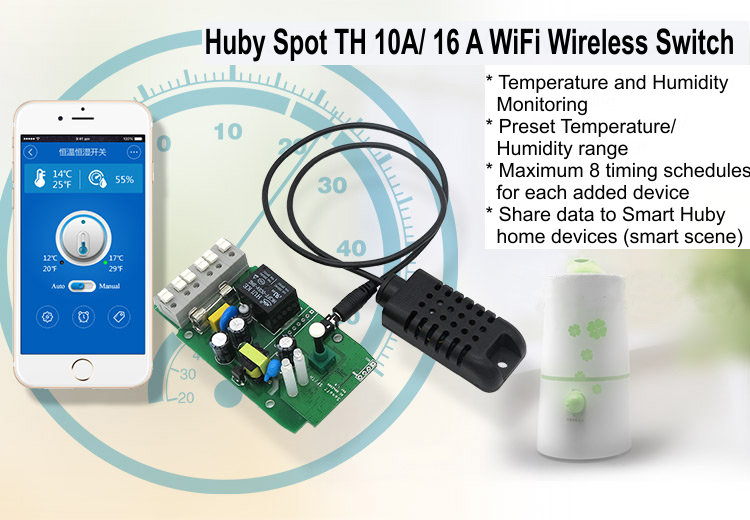 You can add a temperature and humidity sensor (for air : AM2301) or temperature (for water : DS18B20)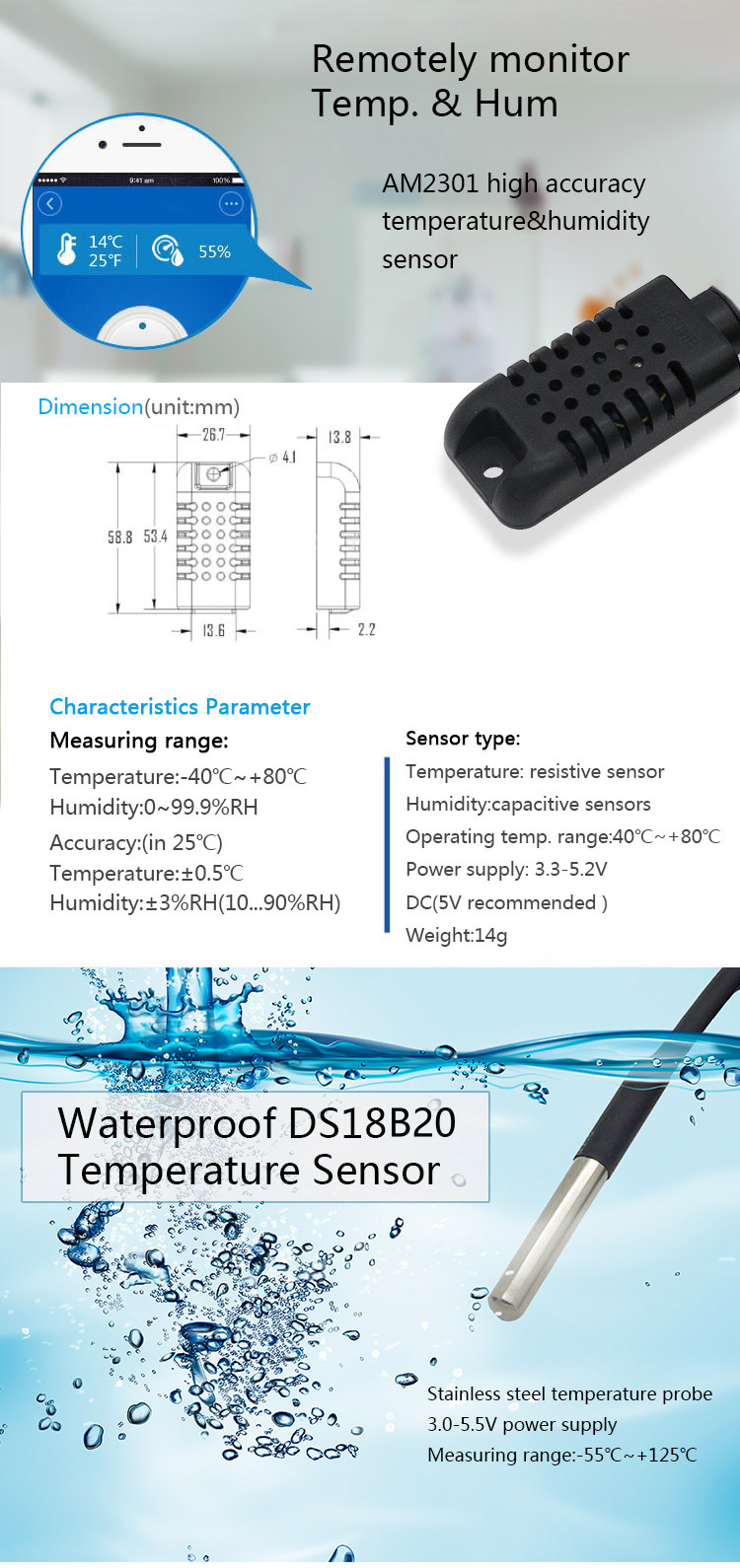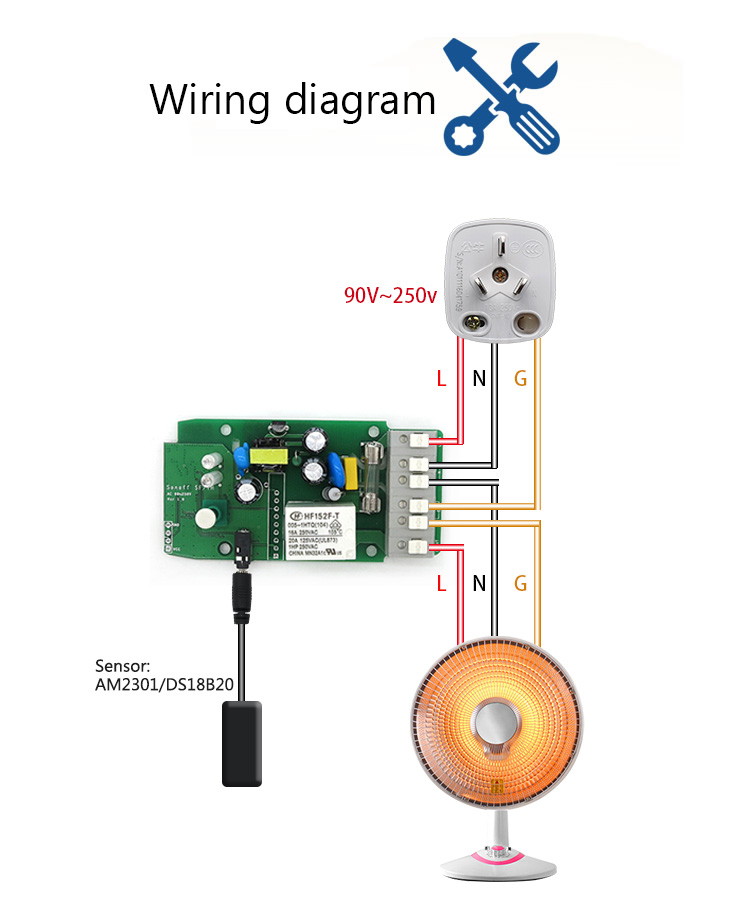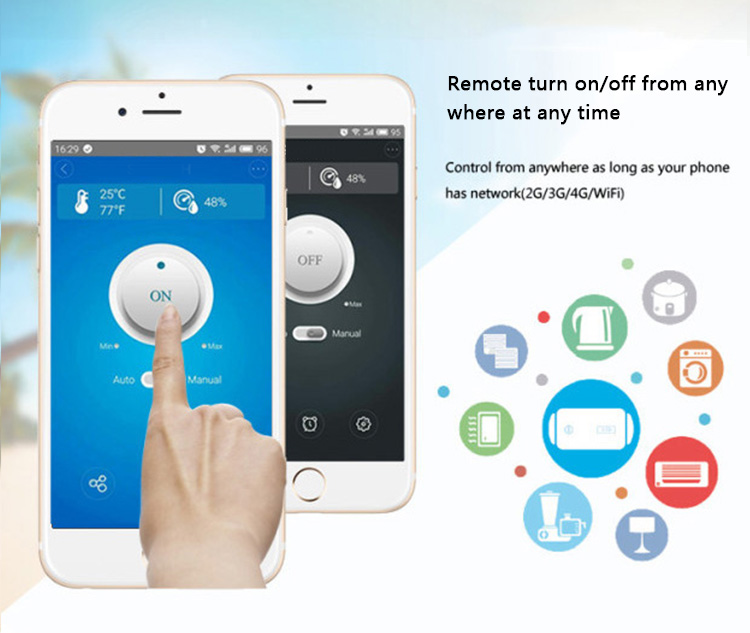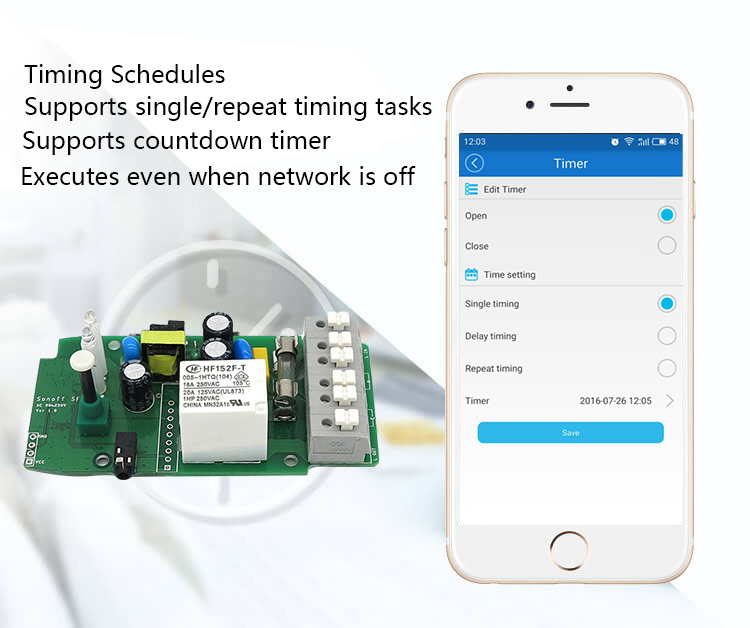 Smart Huby is an importer of  ITEAD Intelligent Systems Co. Ltd