Huby e-WeLink App
Huby e-WeLink is a smart home center that can let you control and manage your favorite smart devices in a single APP.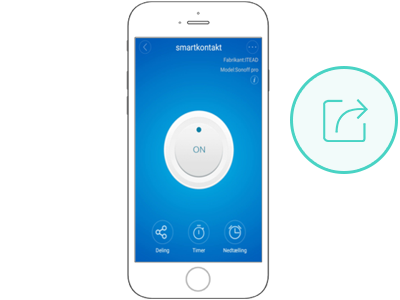 Remote Control
Remotely control home appliances from anywhere at any time, with device status and operation record checking at the same time.
---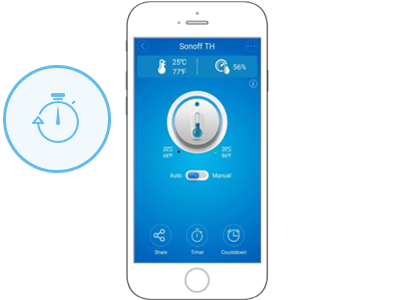 Scheduled Timing
Users can preset repeat or single timing schedules to turn on/off devices according to your needs. Imagine that the light is off in the evening (10:00 pm) and on in the morning (7:00 am) every day automatically. Amazing, isn't it?
---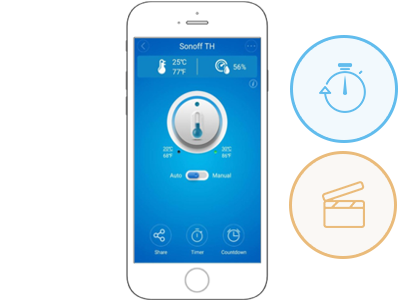 Countdown Timer
A countdown timer allows users to turn on/off a device at a countdown time. This feature supports up to 24 hours countdown time. It can be widely applied to devices with battery for charging. Just imagine you have your mobile phone stopped charging after 3 hours countdown time.
---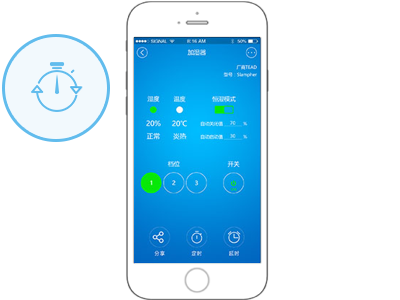 Loop Timing
Huby is the first smart home APP in domestic market to release the powerful loop timing function. A loop timer allows users to turn on/off a device at preset intervals and run for a specified time. With a loop timer, you can make a device launch every 30 minutes and last for 10 minutes each time.
---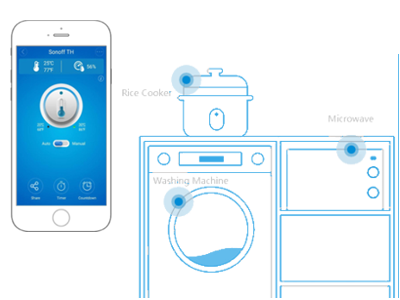 Grouping Function
It allows users to assign all added devices to different groups so that they can easily check and manage the devices. To use this feature, simply click the drop-down menu on the top of device list. Create a group named "My Study Room", and add all the home appliances in the study room into the group for convenient management.
---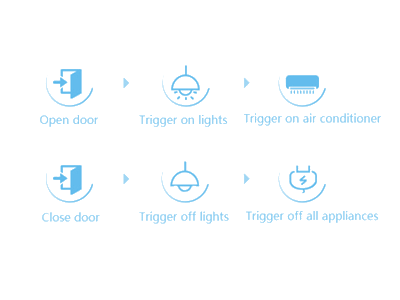 Smart Scene
The smart scene allows users to use one device to automatically trigger ON/OFF one or more devices. So you can create two scenes named "Return Home" and "Leave Home". As soon as you arrive or leave home, the door is open/closed, lights or other home appliances are automatically turned on/off.
---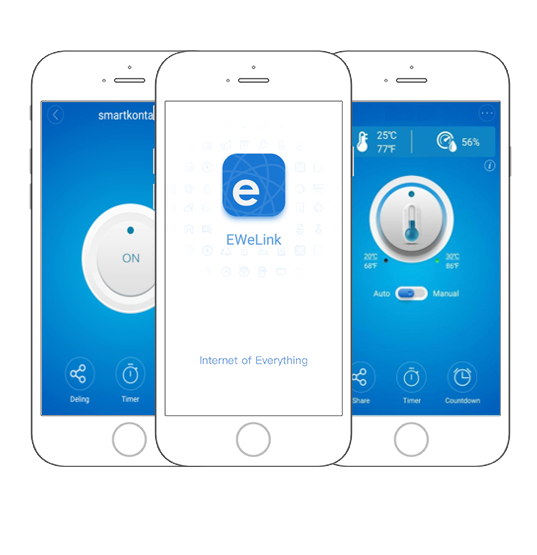 Share Control
Device owners can share control of their own devices to other e-WeLink users. Invite your family members to control your smart home together! Tap on "SHARE" and enter the Huby ID you want to share with (either phone number or email address), make sure the person is also online. Once the invitation message is confirmed, he/she will have right to control your devices.